ExxonMobil and Chevron have just reported record profits in the second quarter thanks to peak gasoline prices in the US.
ExxonMobil's profit hit $17.6 billion in the second quarter, nearly double the first quarter, thanks to soaring gasoline prices following Russia's military campaign in Ukraine. Compared to the same period last year, the profit in the second quarter increased by 273%.
Chevron also recorded $11.4 billion in profit, up 74% from the first quarter of the year and 247% from last year.
CNN calculated ExxonMobil's net profit to be more than $2,200 per second in the second quarter. With Chevron, this is more than $1,400.
To fill a 20-gallon (75.7-liter) gas tank takes about 2 minutes. This means that during the time you buy gasoline, these two oil giants have made a total profit of more than 400,000 USD.
Reuters said this was a record profit for both companies. However, neither Chevron nor Exxon mentioned this in the report. Usually, companies will announce when profits peak.
Shares of ExxonMobil rose 4.6% yesterday, while Chevron gained 8.9% after better-than-expected earnings data. This year, ExxonMobil is up more than 50%, while Chevron is up more than 30%. Both stocks are among the best performers in the DJIA.
The world crude oil price recently started to fall. Therefore, the price of gasoline in the US also decreased. The average price on July 29 was $4.26 a gallon (3.78 liters), down 15% from the June 14 peak.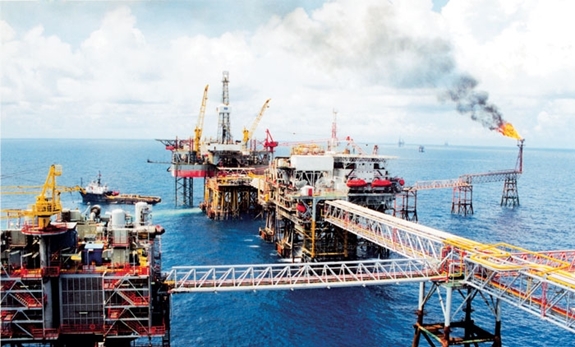 However, one of the big reasons for this decline is that petroleum investors are increasingly worried that the US is headed for a recession. The US Federal Reserve (Fed) is raising interest rates sharply to control prices. The increase in gasoline prices is the main reason why inflation in the US peaked .
US GDP fell for 2 consecutive quarters , meeting the definition of a recession. Although economists debate this, as consumption and labor markets remain stable, Americans still feel they are in a recession because of high gas prices.