A court in Khimki, a suburb of Moscow (Russia) has sentenced American basketball star Brittney Griner to nine years in prison for smuggling and drug possession, according to RIA Novosti.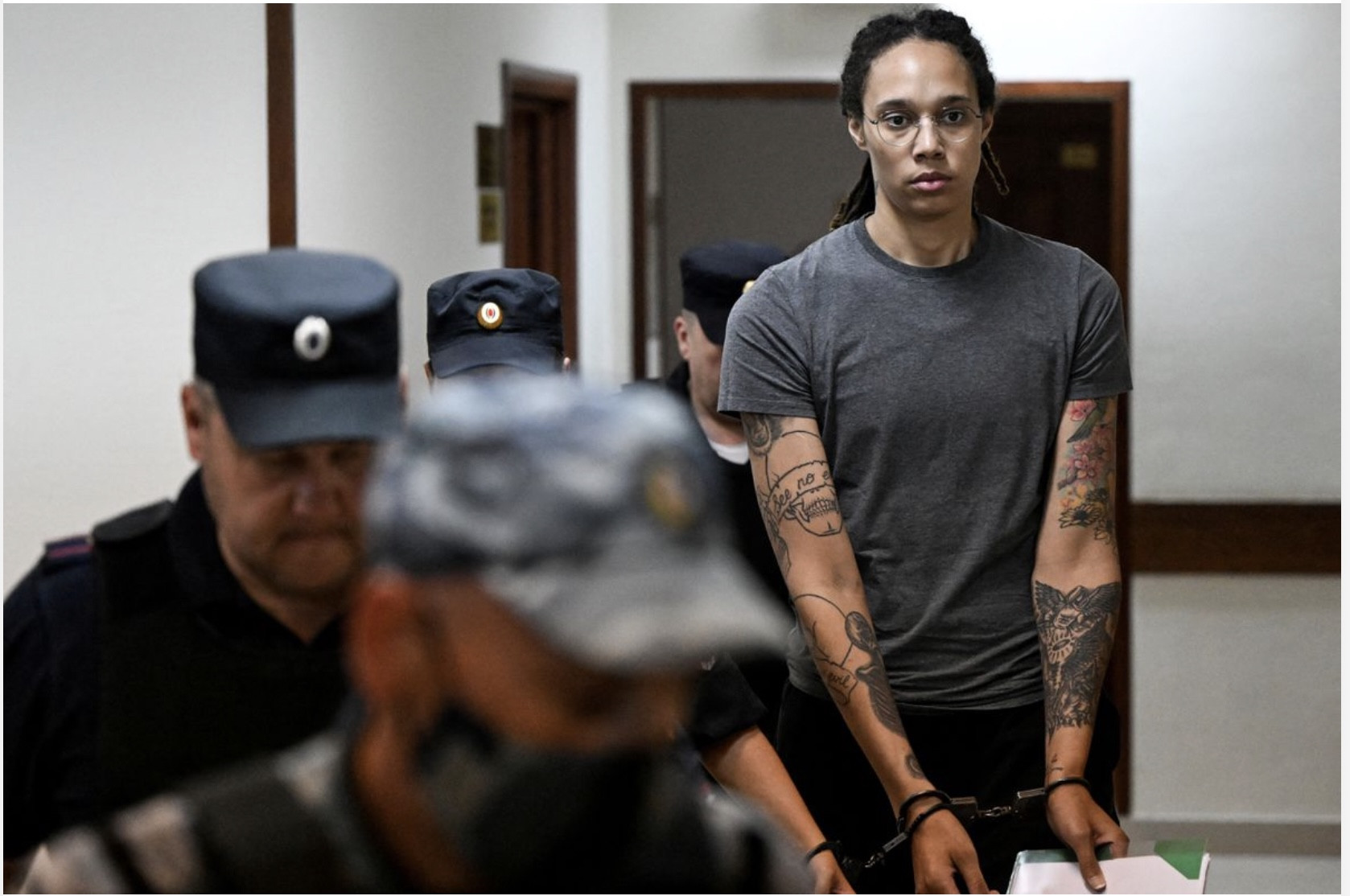 In addition, the court also fined Griner one million rubles (about more than $16,000 ), Reuters reported. Earlier, during the litigation process, the Russian prosecutor's office suggested that the defendant be sentenced to 9 years and 6 months in prison and one million rubles.
Before the verdict was handed down, Griner apologized and asked for clemency, according to CNN .
"I have no intention of harming anyone, harming the Russian people or breaking any laws here," she said. "I made a real mistake. I hope the verdict will not end my life here."
Shortly after, US President Joe Biden declared the ruling "unacceptable" and called on Russia to immediately release Griner.
"My administration will continue to work tirelessly and pursue every means to get Brittney and Paul Whelan home safely as soon as possible," Biden said.
Brittney Griner was arrested in February at Russia's Sheremetyevo airport after authorities found e-cigarettes containing cannabis oil, which is illegal in Russia, in her luggage.
According to some sources, the US has proposed to exchange Russian arms dealer Viktor Bout – who was sentenced to 25 years in prison by the US for allegedly selling illegal weapons in 2012 – with Griner and Paul Whelan – who were convicted by Russia. 16 years in prison for espionage in 2020.