In just three months after the war broke out in Ukraine, Russia pocketed $24 billion by selling energy to China and India.
According to Bloomberg , this shows that high global energy prices are limiting US and European efforts to sanction Russia.
The latest customs data shows that China spent $18.9 billion buying Russian oil, gas and coal in the three months to the end of May, nearly double the amount last year. Meanwhile, in the same period, India also spent about $5.1 billion on Russian energy imports, five times the value of last year. Thus, both countries have increased spending by about 13 billion USD over the same period in 2021.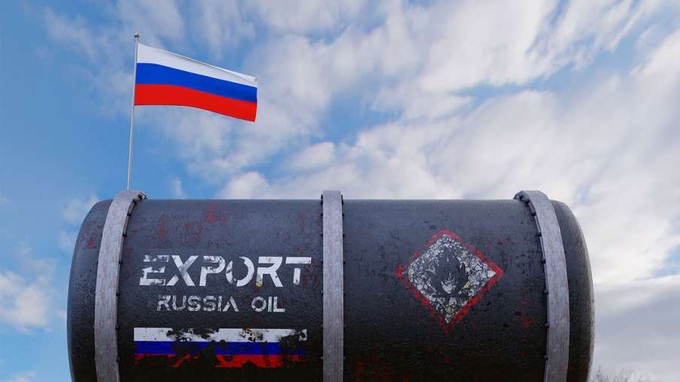 The fact that China and India spend more to buy Russian energy has helped Russia make up for the shortfall caused by the US and other countries reducing or stopping purchases to punish Russia for the war in Ukraine. The Russian oil bans have sent prices of alternative supplies skyrocketing, pushing up inflation, posing recession risks to major economies.
"China is basically buying everything Russia can export via pipelines and ports in the Pacific," said Lauri Myllyvirta, a lead analyst at the Center for Clean Air and Energy Research, which tracks Russian energy flows since the war broke out – said.
According to him, India is the main buyer of Russian shipments in the Atlantic that Europe refuses.
Bloomberg believes that Russia's "party" will not end soon as energy prices are still higher than this time last year, even if Russia considers a sharp discount compared to global prices to attract people. buying.
Mr. Myllyvirta, in terms of volume, China's imports are continuing to slow down in June, but India still has an incentive to increase purchases more in the coming months when the European ban on Russian oil comes into effect.
According to Mr. Myllyvirta's research, China and India are still behind Europe in terms of Russian energy purchases this year. However, European purchases will continue to decline sharply when the ban on imports of Russian oil and coal takes effect and Russia closes gas valves for some European countries.
Russia has longstanding strategic and commercial relationships with China and India, and with deep devaluations and acceptance of local currency payments, trade flows to these countries remained strong this year. now.
China is the world's largest energy importer and has dedicated pipelines for oil and gas from Siberia. Even though the country's energy consumption dropped sharply in the first six months of the year largely due to the anti-Covid-19 blockade, China still spent more to buy Russian energy due to higher prices and a small increase in output. .
Meanwhile, India's post-war spending on energy purchases from Russia is even more impressive because the country has no land border with Russia and ports are often too far away to save on transportation costs. From February 24 to June 30, India spent $8.8 billion on gasoline and coal imports from Russia, more than it spent on Russian imports in 2021, according to a Commerce Ministry official. Indian trade.
In addition to soaring oil and coal imports, Bloomberg 's train-tracking data also shows that, during the time on, India imported three shipments of liquefied natural gas (LNG) from Russia, up from one. same period last year.
"Historically, India has imported very little Russian oil, but the war in Ukraine and Europe's Russian oil bans have rebalanced the flow of oil trade," said Wei Cheong Ho, an energy analyst at U.S. Energy Agency. Rystad said in a study last month.